Queen Mary Park Calendar of Events
*This calendar does not include private hall rentals
Community League board meetings are held on the 2nd Tuesday of every month and are open to all community members. We ask that anyone interested in attending please pre-register with memberships@queenmarypark.ca.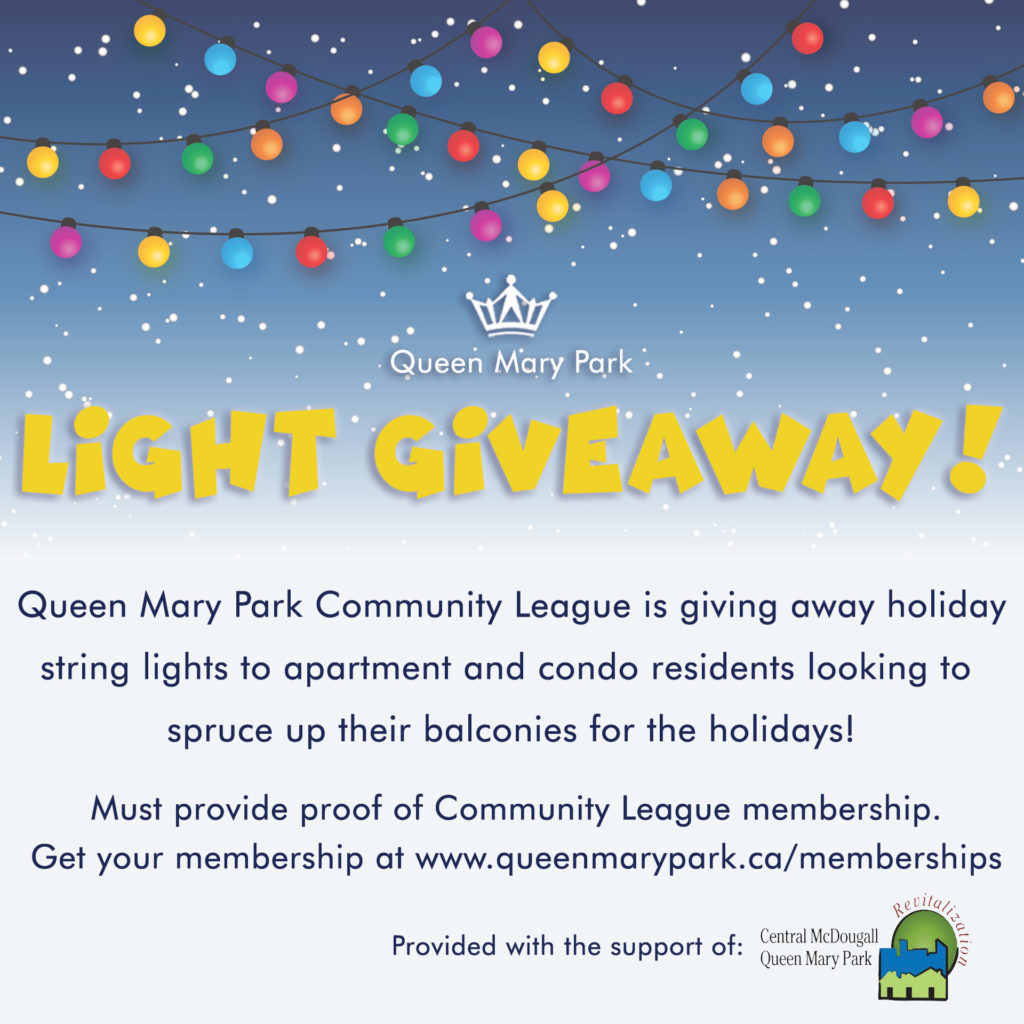 'Tis the season to Light Up Queen Mary Park!
In an effort to spread some joy Queen Mary Park Community League is giving away outdoor holiday string lights to League members who live in apartments and condos in the community!
Email kelsey@queenmarypark.ca with the subject line "QMP Light Giveaway" and include your QMP membership number and address. We will then provide a date/time to receive your FREE set of string lights!
Don't have your membership yet? Sign up at www.queenmarypark.ca/memberships. It's FREE!
Made possible with support from City of Edmonton's Revitalization program.
*Lights available while quantities last.*